I just stumbled across this great ceramic artist
Shanna Fleigel
. She is a potter as well as a sculptor that utilizes environmentalist imagery, and she uses FISH and other aquatic life! Check her out. Her surfaces are lovely and her content is funny yet serious.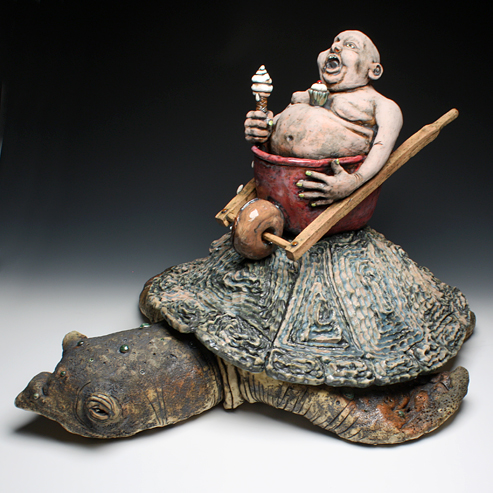 2012
earthenware
19x24x28
Shackled to the Momentum Forward
2008
earthenware, hardware, rubber
Anticipating a Surplus: Going Nowhere
2009
earthenware, found objects
21" x 12" x 6"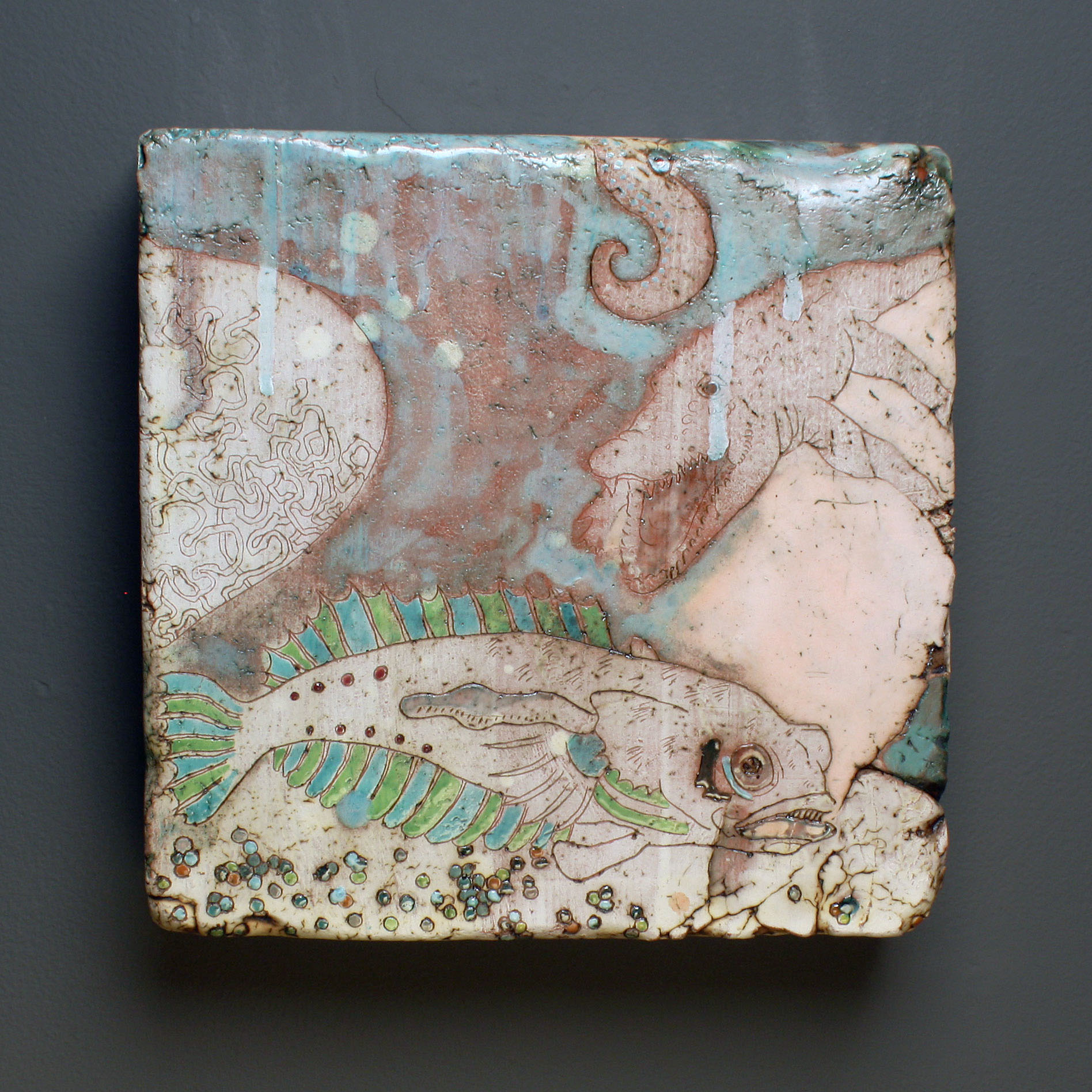 2012
earthenware
10 x 10 x 3